Taishoken in Higashi-Ikebukuro (東池袋大勝軒)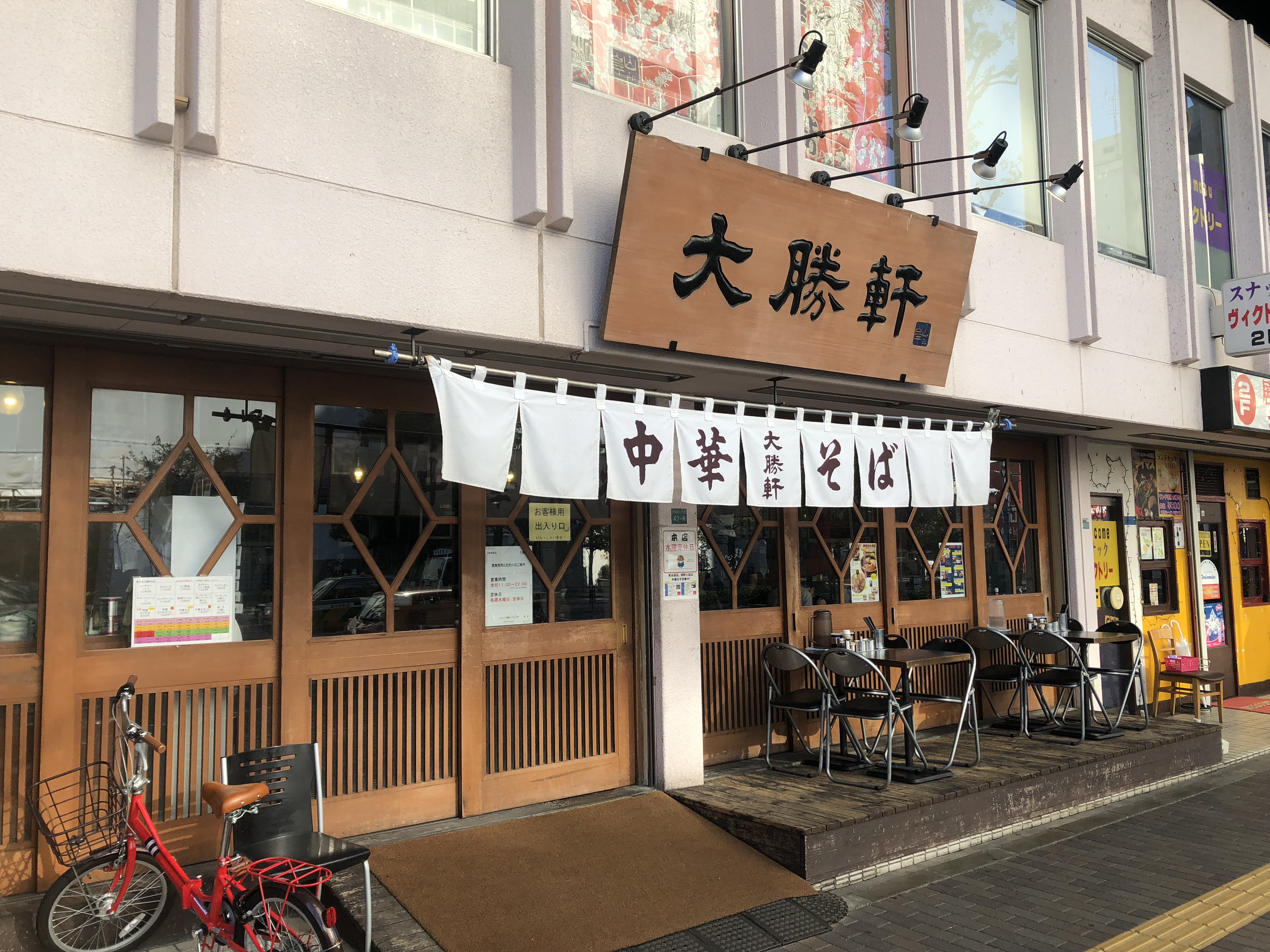 Ramen Zealot says:
Taking tsukemen at Taishoken is a rite – to pay your respects to the God of Ramen – Yamagishi-san – and to dip and slurp at tsukemen's high church – and that's what makes the bowl here so special.
NO journey to Tokyo is complete for a ramen zealot without making the pilgrimage out to the suburb of Ikebukuro to pay homage to the home of tsukemen at Kazuo Yamagishi-san's ramen-ya – Taishoken. This is the place in 1961 where Yamagishi-san added the now famous dish to his menu as "special morisoba" or cold soba noodles with soup for dipping.
This Taishoken ramen-ya isn't in that 1960s original location – unfortunately due to site redevelopment, Yamagishi-san had to move his restaurant not far down the road to this location in 2008. He still oversaw operations and would sit outside on a chair near the entrance welcoming pilgrims until his death in 2015.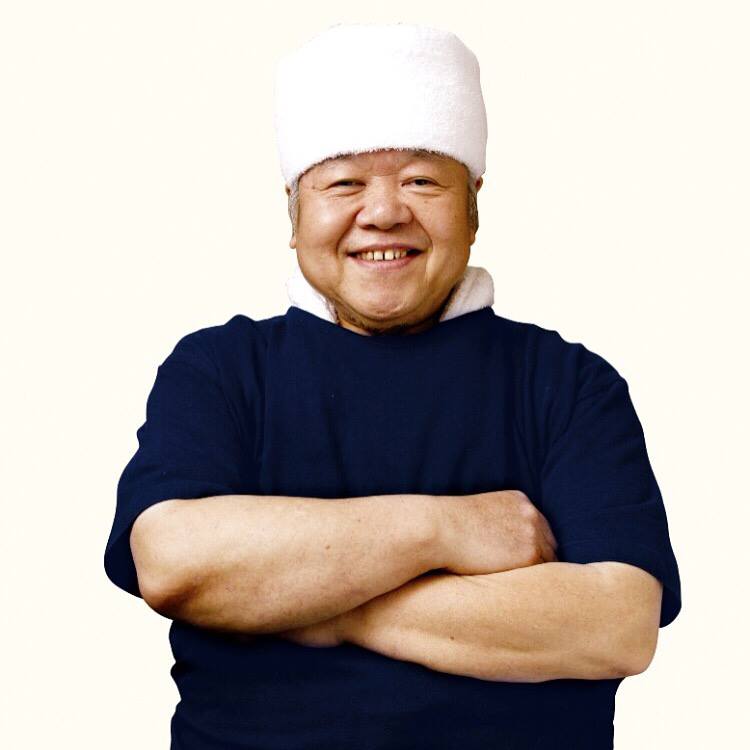 In Japan, Kazuo Yamagishi is known as "The God of Ramen" and was responsible for creating tsukemen. There is even a Japanese documentary made about him "The God of Ramen" following him over a 10-year period. It is available on Netflix in countries.
For those not familiar with tsukemen – the noodles (which usually come with a separate plate of condiments such as chashu pork, eggs, seaweed, etc) and soup, are served separately. To eat you dip the noodles, served chilled or at room temperature, into the hot soup before slurping them down. The noodles are thicker and chewier than ramen noodles. This is so the soup coats the noodle. Tsukemen soup also tends to be saltier and richer as it is usually made using sardines, mackerel or bento therefore having richer and bolder flavours than ramen "soups". At the end of the meal (that is when you finish your noodles), you can ask for a lighter soup stock to be added to the intense tsukemen broth to then drink.
Taishoken at Ikebakuru certainly treats its customers like family. When I made my pilgrimage there I did so with my three-year-old daughter. The chair where Yamagishi-san sat greeting customers is still near the door and when you enter you are greeted with genuine enthusiasm and smiles as if you were an old friend. Staff were helpful and aided this non-Japanese speaker to the correct button to order the Master's tsukemen – Tokusei Morisoba (¥750).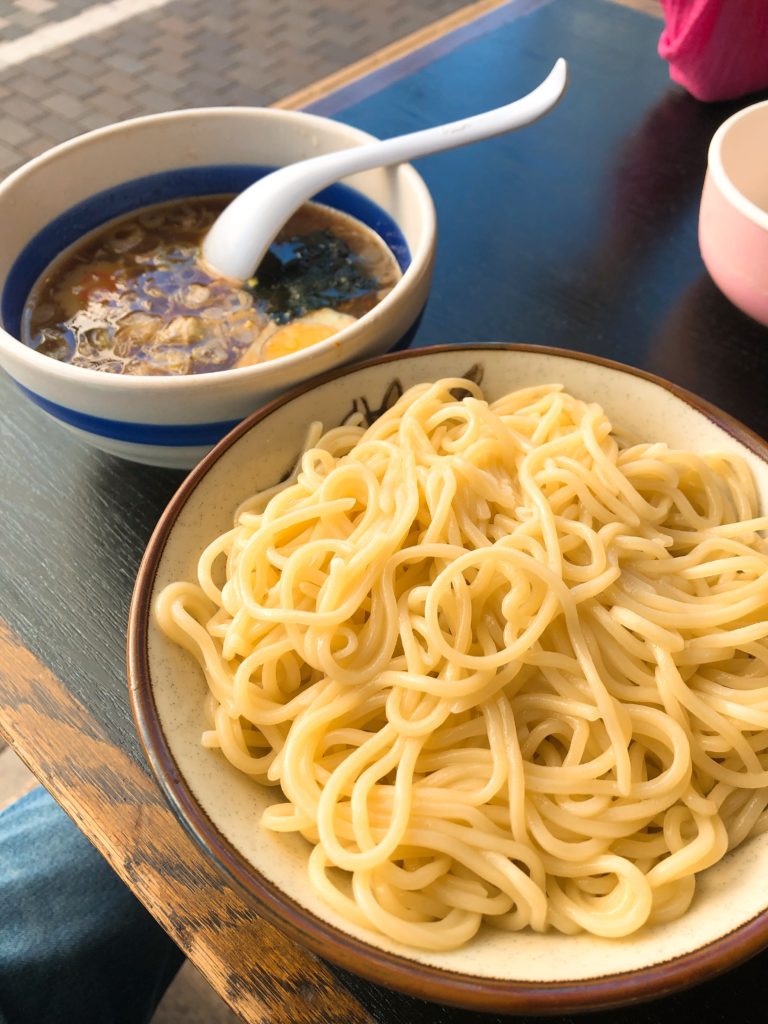 When the tsukemen came out staff prepared a special mini bowl of noodles, egg and narutomaki for Ava-san so that she too could share in the experience (a beautiful gesture). The generous serving of noodles was way beyond my expectations – they were thick and firm and ideal for the coating the excellent soup that was to the side. The soup was rich and had overtones of sardine and bento with a large amount of chopped shallot floating in it as well as a half egg, narutomaki and seaweed. It's a pork and chicken-based soup enriched with dried sardine which is then adjusted with sweetened vinegar and soy sauce. It was salty but then had a slight sweetness to it as well as a touch of spicy char-ness to it. Packed with flavour, it was ideal with the noodles (which why tsukemen is a perfect summer "ramen").
There are ramen-ya chefs in Japan who have taken tsukemen to another level – quietly perfecting it and making a name for themselves in their art and Taishoken created the "tsukemen building blocks" for those chefs. Taishoken doesn't serve the greatest tsukemen in Japan (but you will certainly get a very damn decent and sizeable serve though) – but that's not why you come here. Taking tsukemen at Taoshoken is a rite – to pay your respects to the God of Ramen – Yamagishi-san – and to dip and slurp at tsukemen's high church in quiet reflection of his greatness – and that's what makes the bowl here so very special.
Taishoken is at 2 Chome-42-8 Minamiikebukuro, Toshima City, Tokyo 171-0022, Japan or東京都豊島区南池袋2-42-8.
Open: Monday to Sunday from 11:00 to 23:00 (Note may be closed Wednesdays). Closest station: Higashi-Ikebukuro Station (Yurakucho line).
---
---